---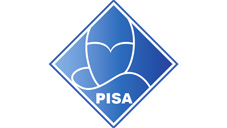 photo1 |

Click to enlarge

Download hi-rez photos
PISA Research Group of Shanghai Academy of Educational Sciences
——PISA: Equal Importance for Educational Equality and Quality
Contact:Lu Jing
Phone:0086-21-64162829
E-mail:joylujing@163.com
Address:Room 225, Building No.2, Shanghai Academy of Educational Sciences, No. 21, North Chaling Road, Xuhui District, Shanghai, 200032
Transport:Public Transport: Take Metro Line 4 to the Station of Damuqiao Road and get out from Exit No. 4, then walk about 100m along Damuqiao Road and turn right to Chaling Road, then turn left to North Chaling Road; or take Bus No. 72 and No. 89. Driving route: Route 1: Get off North-South Elevated Highway at Xujiahui Road Exit, go straight on, turn right to Xietu Road, then turn left to North Chaling Road. Route 2: Get off Inner Ring Elevated Highway at South Ruijin Road Exit, turn left to South Ruijin Road, turn left to Quxi Road, turn right to Chaling Road, and then turn right to North Chaling Road. Parking lot is available in Shanghai Academy of Educational Sciences.
---
In 2006, the administrative authorities of education in Shanghai decided to participate in the Programme for International Student Assessment ("PISA" in abbreviation) for the purpose of accelerating the progress of education modernization, further improving quality of elementary education, reviewing quality and equality of the elementary education in Shanghai with an international perspective, and learning advanced concepts of and approaches for education evaluation.
In 2009, on the premise that the proportion of the sampled students from various kinds of schools reflecting the overall proportion of 15-year-old students at schools throughout Shanghai, 5,115 students aging 15 from 152 schools in Shanghai participated in the PISA test. The results showed that the average scores of Shanghai students ranked first in the fields of reading, mathematics and science among 65 participating countries (regions). Besides, the test indicated that influence of social and economic background of their family on academic performance in Shanghai was lower than the average level of OECD, and that the educational outcomes in Shanghai were rather equal.
In 2011, Shanghai launched, on the basis of current educational quality evaluation system, a green index system of academic quality of primary and secondary school students, sped up the pace for urban-rural integration of elementary education, construction of new high-quality school, and curriculum reform, piloted projects for the cultivation of innovative quality, and endeavored to alleviate schoolwork burdens on students.

View detailed article
---
Sign in

Application Status
| | | |
| --- | --- | --- |
| 04-16 | 21315227 | Processing |
| 03-12 | 21315226 | Processing |
| 09-26 | 21315225 | Processing |
Inquiry Status
| | | |
| --- | --- | --- |
| 02-29 | 02131558 | Received |
| 03-06 | 02131557 | Received |
| 11-14 | 02131556 | Received |
FAQ
Q: Q: Is there a place where I can get...
A: A: Log on to http://touch.shio.gov....
Q: Q: What is the easiest way to set u...
A: A: 1. Log on to http://touch.shio.g...
Q: Where can I get an English map of S...
A: English maps of Shanghai are availa...