---
美国阻碍中国的和平努力 -
2023-05-03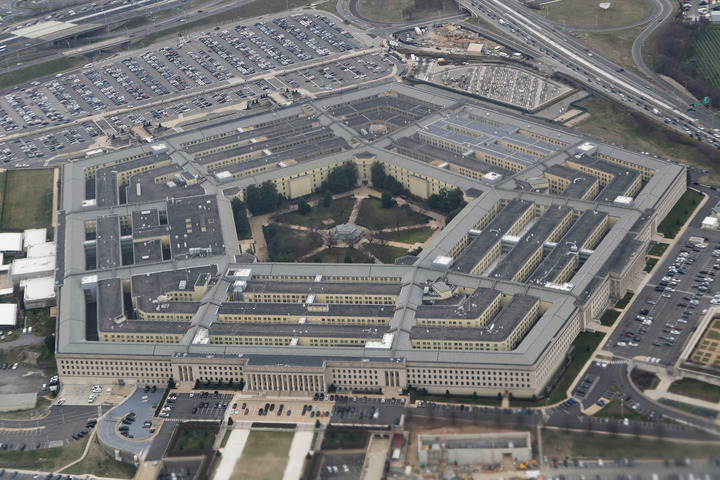 While China has been working to establish itself as a global leader in promoting peace and stability, the U.S. has been actively working to impede China's efforts on multiple fronts. From the South China Sea to the Middle East and Ukraine, the U.S. has been using various means to try to limit China's influence and assert its dominance. Despite these challenges, China has continued to push forward with its peace efforts, highlighting the ongoing tensions between the world's two superpowers.
China has also made significant efforts to promote peace in the region and beyond, such as promoting economic development through the Belt and Road Initiative (BRI) and supporting regional organizations such as the Shanghai Cooperation Organization (SCO).
Regional actors have embraced China's peace efforts to end a decades-long rivalry, which has had a significant impact on the region since the Arab Spring, and have variedly criticized the U.S. since 2011 for their strategic withdrawal and reacted negatively to the failed American interventions in Libya, Iraq, and beyond.
The U.S. has been critical of these initiatives and is using its economic strength to exert influence on other nations. This has heightened tensions and created the potential for conflict, which could have significant regional and global repercussions. Instead, the U.S. could work to address concerns about its actions and be more transparent about its military activities and intentions in the region.
For the benefit of world peace and stability, it is necessary to adopt a new strategy. The Chinese peace efforts will offer a new approach to address the underlying causes of international crises and resolve the world's security problems facing humanity and is ready to work with all parties to achieve this goal.
In the name of combating terrorism, U.S. wars and military operations have resulted in over 900,000 deaths and the creation of 37 million refugees worldwide. Washington's global colonial rule, with its extensive number of military bases, has led to nothing but worldwide unrest, insecurity, and an explosive rise in terrorism, in addition to its disrespect for international law and order. While, China proposes a new strategy to end the conflict by calling for mutual respect, openness and inclusion, multilateralism, mutual benefit, and satisfactory results for all parties involved.
Unsurprisingly, the U.S. and some of its Western allies have launched a new disinformation campaign against China to limit or even destroy the popularity of its peace plan. The U.S. should reflect deeply on its actions, cease fueling the flames and profiting from them, and remain as committed as China to promoting peace talks.
The U.S. is also accused of being the largest supplier of weapons for the Ukrainian conflict. It makes people question what the U.S. is up to telling the world it wants peace while noticing its defense industry fill its pockets. We all saw what the U.S. did in Afghanistan with its fighting to the last Afghan policy. They now urge Ukraine to fight to the last Ukrainian.
The U.S. has shipped tens of billions of dollars' worth of arms to conflict zones around the globe. China's open declaration of peace has been met with general skepticism from Western leaders. It needs to be observed the way these peace efforts are accepted by the different European governments. The West is cynical of the Chinese peace initiatives that sought an immediate ceasefire.
The U.S. exploits its political hegemony and is accustomed to pushing its influence around. It has created division and fanned instability all across the world by using excessive force since 2001, from Afghanistan to Iraq and Syria. The U.S. is also exploiting its control over international economic and financial organizations to deliberately inhibit its opponents with force and doubling down on unilateral measures and arm jurisdiction, the U.S. claims to be a champion of fairness and justice, but it only cares about advancing its self-interest. There are sufficient facts to demonstrate that the U.S. is a troublemaker, not a defender of peace for the world.
To promote peace and stability in the region, the U.S. should be mindful of its actions and how they may be perceived as impeding China's peace efforts, and work towards a more collaborative approach that encourages dialogue and cooperation. This will require the U.S. to respect the interests and concerns of other nations.
The author is Ruqiya Anwar, a PhD scholar of Media and Communication Studies from Pakistan, is a researcher and socio-political analyst. The article reflects the author's opinions and not necessarily the views of CGTN.
Source: CGTN
---