---
美国应该重建与中国的互信 -
2023-05-17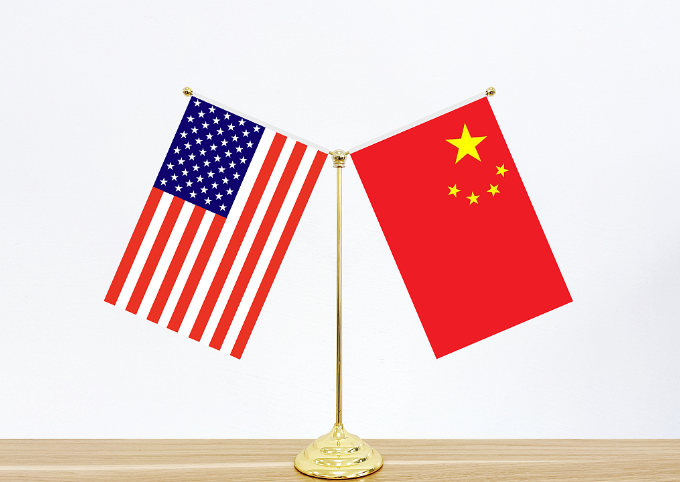 According to the latest findings of the Pew Research Center, 83 percent of adults in the United States have negative views of China, with four in 10 US residents surveyed describing China as an enemy — up 13 percentage points from last year.
US survey respondents also were critical of China's global role and its relationship with Russia. Among those surveyed, 84 percent of Republicans and 80 percent of Democrats said that China doesn't contribute much, or at all, to global peace and stability. Most said they saw little chance for cooperation.
Tomes are appearing with the stipulation that in this decade, the US must fight a decisive contest with China over the future shape of the world.
US Treasury Secretary Janet Yellen has confirmed that the US prioritizes security concerns over economic costs. US President Joe Biden is reportedly about to ban US foreign direct investment in China's "sensitive technologies".Even China's globally popular short-video app TikTok is at risk of being banned in the US on grounds of "national security".
Hot-headed US politicking and public hysteria continue to push the no-holds-barred confrontation with China to the breaking point, regardless of Beijing's red lines, including on the Taiwan question.
Apart from the Thucydides Trap (theory) — a phenomenon in which a rising power causes fear in an established power, which escalates toward war — much of the current poisoned relationship stems from deep-seated misconceptions or myths about China.
First of all, the Chinese Dream of becoming a "strong, democratic, civilized, harmonious and modern socialist country" by the time of the People's Republic of China centenary in 2049 is not a "secret strategy to replace America as the global superpower", as portrayed by Michael Pillsbury in The Hundred-Year Marathon.
As expounded by Michael Beckley in Unrivaled: Why America Will Remain the World's Sole Superpower, the US is surrounded by two oceans and friendly nations, with many allies across the globe and a cornucopia of natural resources. Its military remains unmatched in sophistication, global outreach and readiness.
The US economy rests on solid foundations of cutting-edge, homegrown technologies and innovation. The latest example of ChatGPT comes to mind.
China's rise is to bring about better lives for its people; 800 million people have already been lifted out of abject poverty in recent years.
Contrary to misplaced rhetoric of "democracy against autocracy", the Communist Party of China remains highly supported by its people, ranking way above many Western nations including the United States, according to the Harvard Kennedy School Ash Center and the New York-based Edelman Trust Barometer.
In a global survey on March 14, Paris-based research center IPSOS found that the Chinese people were among the happiest in the world, thanks to high degrees of stability and security and a positive outlook. This raises the question of why the US example of dysfunctional democracy with broken infrastructure and poisoned politics should work for China, or indeed other developing countries.
China's perceived "aggressiveness" in the South China Sea fails to recognize the imperative of defending critical sea lanes of communication through which transits China's economic lifeblood of international trade and essential commodities. China's very economic survival depends on keeping these sea lanes free and open for international trade.
Meanwhile, most people in Taiwan prefer the status quo, mindful of the existential risks of "independence". Over a million Taiwan residents live and work on the mainland. Many Taiwan residents regularly visit the mainland as tourists, and vice versa. While fully prepared militarily for the worst, Beijing's clear preference remains peaceful reunification, as in the case of Hong Kong, and as stated in three white papers on Taiwan.
Furthermore, following the enactment of the National Security Law for Hong Kong, the Hong Kong Special Administrative Region is maintaining vitality as a liberal and inclusive common-law jurisdiction with excellent infrastructure. As a world-class financial center, it is a global pivot closely linked to the Guangdong-Hong Kong-Macao Greater Bay Area of 86 million people, a significant proportion of China's massive middle-income group and a vast market open to foreign businesses.
Following the emergence of peace in the Middle East brokered by President Xi Jinping, a host of European and other top leaders have made a beeline for Beijing. Twenty more countries want to join BRICS — the grouping of emerging economies Brazil, Russia, India, China and South Africa — and the Shanghai Cooperation Organization. By 2035, emerging economies' share of global GDP will have risen to 61 percent, as measured by purchasing power parity.
The tide is turning toward peace and development as more developing countries want to follow their own growth trajectory, not one dictated by the West's one-size-fits-all recipe.
China is becoming more globally influential, including playing a constructive role in brokering or maintaining peace. It remains the largest contributor to peacekeeping contingents among the permanent members of the United Nations Security Council.
China is not monolithic, contrary to hawkish rhetoric fixated on the past. Its remarkable development has involved active engagement with the world. Similarly, the US should positively engage with China.
There is no lack of targeted areas for positive engagement — clean energy, new materials, smart grids, smart cities, water conservation, healthcare, pharmaceuticals, agronomy, branded consumer products, lifestyle businesses, selected space exploration and research, marine conservation and reform of the World Trade Organization among them.
Done right, one project at a time, the process could work wonders in breaking down barriers and eliminating mutual mistrust, leading to positive outcomes and a more peaceful, prosperous world.
The author is Andrew KP Leung, an international China strategist and was previously Hong Kong's director-general of social welfare and the city's chief representative for the United Kingdom, Eastern Europe, Russia, Norway and Switzerland.
Source: China Daily
---