---
一带一路的良好示范 -
2023-10-22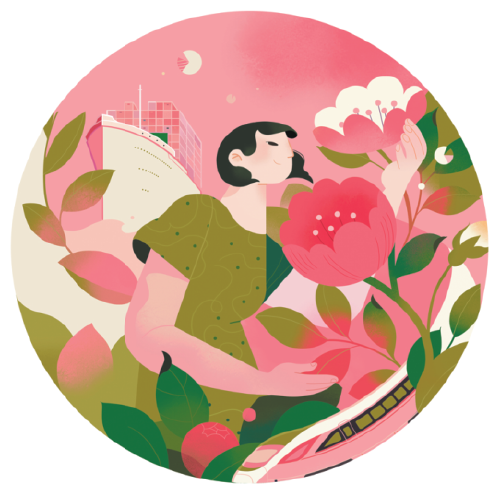 On Oct 2, Indonesian President Joko Widodo opened the Jakarta-Bandung High-Speed Railway, Southeast Asia's first high-speed railway. It is a landmark project backed by China under the Belt and Road Initiative.
The $7.3 billion 142-kilometer project connects Indonesia's capital city of Jakarta with the country's fourth-largest city Bandung at a speed of 350 km per hour, drastically reducing the travel time from over three hours to 40 minutes. President Widodo paid tribute to the high-speed line as it marks the modernization of Indonesia's transportation system. And in the eyes of Indonesian people, the high-standard, high-tech and high-quality railway has become a thing of national pride.
An extension of this railway line has the potential to reach Surabaya in East Java, the second-largest city of Indonesia, cruising through wonderful landscapes and historical sights. This potential extension will lead to a future with more job opportunities and rapid economic growth. It will make life better for Indonesians and become a draw for tourists.
This December, the China-Laos Railway will celebrate its second full year in service. The 1,035-kilometer cross-border railway, linking the Lao capital of Vientiane with Kunming in China's Yunnan province, has greatly improved the economic and social development of one of the least developed countries in Asia. Laos had only 3.5 km of railroad to Thailand two years ago. The China-Laos Railway has set the country on a new development journey, having, till today, delivered more than 20 million passengers and 26 million tons of cargo, significantly linking landlocked Laos to global markets in China and Europe.
The Belt and Road has already contributed significantly to connectivity in Southeast Asia, and in the next decade I am certain we will see a pan-Asian high-speed railway network, connecting China, Thailand and Malaysia all the way to reach Singapore. This rail web will have a tremendous impact on the region's stability, development and prosperity.
As we come together in Beijing for the third Belt and Road Forum for International Cooperation, we can declare the first decade of Belt and Road a huge success. The 10-year fruitful journey demonstrates that it serves as the most important global cooperation platform to reshape global development. Looking ahead, China may need to consider new steps to further promote connectivity and green development to ensure the Belt and Road's sustainability and continued progress.
First, people-to-people bonds should be enhanced. The COVID-19 pandemic has brought an unprecedented challenge to relationships and connections. The texture of global connectivity has suffered a breakdown. Belt and Road can play a significant role in creating a better global atmosphere and fighting against the zero-sum game or decoupling.
The Belt and Road can serve as a forum to strengthen people-to-people exchanges, bridging cultural gaps and promoting understanding among peoples. The curtain has just been brought down on the biggest-ever Asian Games after more than two weeks of intense competition by athletes from 45 countries and impressions shared by billions of people on the continent. The wonderful event is about much more than sport, as it helps enhance connectivity and friendship on the continent and brings together the diverse civilizations of the region. As the slogan "Heart to Heart@Future" emphasized, the goal of the Asian Games is to bring people together and highlight unity within diversity.
I recently worked with Zhejiang province to open its tourist office in Europe. The office will offer a window into the splendid Song Dynasty (960-1279), one of the high points of the Chinese civilization when Hangzhou was by far one of the biggest cities in the world. The tea and silk culture of this historical province will be on display.
Tea and sports are great catalysts to unite people from diverse regions and backgrounds.
Second, it is important to designate the Belt and Road as a major vehicle for green investments. China is now the biggest trade partner with over 140 nations in the world. Chinese companies are the leading players in almost every green business. LONGi is the biggest solar enterprise. China Three Gorges is a global leader in hydropower. Goldwind is a world-class wind turbine manufacturer. BYD just surpassed Tesla as the world's largest producer of electric cars. CATL dominates in electric batteries.
These companies have substantial interests in — and abilities to invest — overseas. LONGi has invested heavily in Malaysia to produce solar panels and Goldwind has made business progress in Asia and Africa. BYD recently said that it will invest over $620 million in an industrial complex to make electric cars in Brazil.
Third, efforts can be made to optimize the green corridors. The name Belt and Road comes from the old Silk Road which was a trade network for commerce in products such as silk, tea and spices and was a road of friendship, development and prosperity. To establish such a road in modern times, it's of course about making good connectivity and infrastructure.
The new connectivity in Southeast Asia links up China with its now largest trade partner — the Association of Southeast Asian Nations.
And as a flagship project, the Mombasa-Nairobi Railway can in the future connect East Africa all the way to Uganda, Rwanda and Burundi, landlocked countries that have beautiful landscapes and long to create more jobs in tourism. Even more importantly, a modern railway would link inland Africa to the coast and thus the global markets, opening up new space for development and making Africa a bigger part of global trade.
Fourth, the Belt and Road should become a platform dedicated to exchanging best practices for nature protection. In recent years, the relationship between China and the Middle East has been cemented. Following the entry of several Middle Eastern states into the Shanghai Cooperation Organization in 2022, Saudi Arabia, Iran and the United Arab Emirates will join as full members of the BRICS on Jan 1, 2024.
China's peace efforts have brought huge dividends to the Middle East, even if the current situation between Israel and Palestine is violent and critical. There is huge space for cooperation between China and the Middle East on desert control and water management.
I attended the Kubuqi International Desert Forum in Inner Mongolia in August. Lots of discussions emphasized that China's best practice of desert control can be shared with the peoples of the Middle East. By the same token, presidents of five Central Asian nations met with President Xi Jinping in Xi'an, Shaanxi province, in May at the China-Central Asia Summit. It resulted in an inspiring declaration on environmental cooperation. China's success in tree planting, water management and protecting wild animals such as giant pandas, Tibetan antelopes and snow leopards shows the way for nature protection beyond its borders.
The BRI has in its first decade been a game changer in many developing countries and marked a turning point of global development. Let's wish for robust momentum as it sails over the next decade.
The author is Erik Solheim, the vice-president of the Green Belt and Road Coalition and former executive director of the United Nations Environment Programme.

Source: China Daily
---