---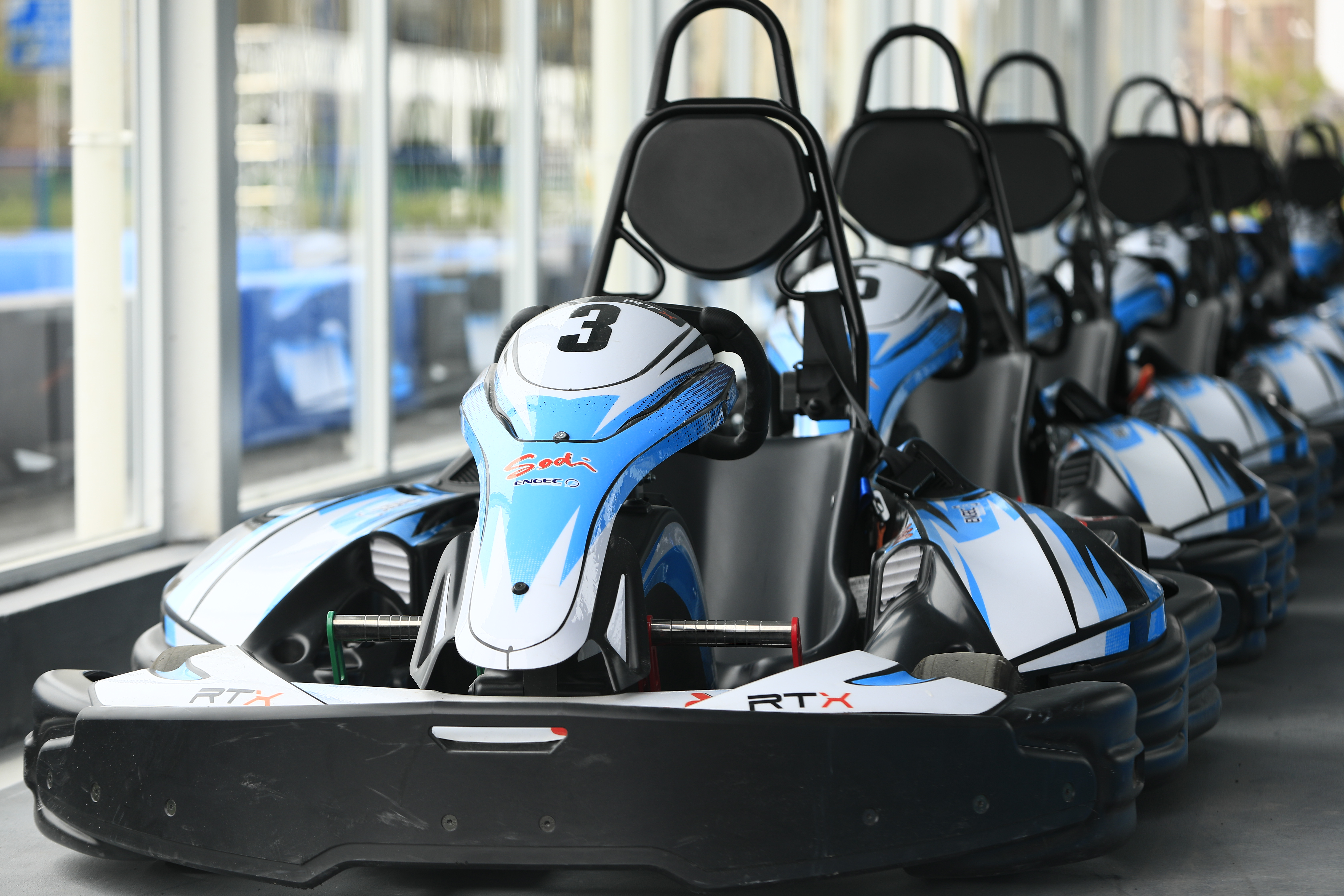 photo2 |

Click to enlarge

Download hi-rez photos
Shanghai EF Park
——Shanghai EF Park: New Energy Karts That Overturn the Convention
Contact:Jin Chenyi
Phone:15921233947
E-mail:jade@electricformula.cn
Address:No. 1001, Jinmingdu Road, Anting Town, Jiading District, Shanghai (Intersection of South Moyu Road and Boyuan Road)
Transport:1.1km walk from Anting Station of Metro Line 11 to the Exit of Beijing-Shanghai Expressway
---
The Shanghai EF Park (Electric Formula Park) is the first new energy go-kart park in China. It comprises the Electric Formula Track and the Electric Formula World, allowing the public to have closer contact with the latest ecotechnologies.
The Electric Formula Track is divided into large and small tracks with diverse combinations of track modes, and is equipped with professional timing equipment that corrects the result to the millisecond. The kart, driven by clean, low-carbon electricity, is noticeably installed with Formula One steering wheels, by which the driver can turn a corner at a small steering wheel angle. Plus, the push-back sensation produced by electric current and the super-fast 100-meter acceleration allows speed racers to experience a fresh and unconventional journey.
The Electric Formula World is designed with the theme of containers, highlighting the concept of ecotechnology. The inside is divided into two floors. The first floor is equipped with multiple supporting function sections, which offer visitors an excellent driving experience. The second floor underscores the "new car culture", providing one-stop light meals, leisure race-watching, and parent-child interaction in an ecotechnological atmosphere.

View detailed article
---
Sign in

Application Status
| | | |
| --- | --- | --- |
| 04-16 | 21315227 | Processing |
| 03-12 | 21315226 | Processing |
| 09-26 | 21315225 | Processing |
Inquiry Status
| | | |
| --- | --- | --- |
| 02-29 | 02131558 | Received |
| 03-06 | 02131557 | Received |
| 11-14 | 02131556 | Received |
FAQ
Q: Q: Is there a place where I can get...
A: A: Log on to http://touch.shio.gov....
Q: Q: What is the easiest way to set u...
A: A: 1. Log on to http://touch.shio.g...
Q: Where can I get an English map of S...
A: English maps of Shanghai are availa...