---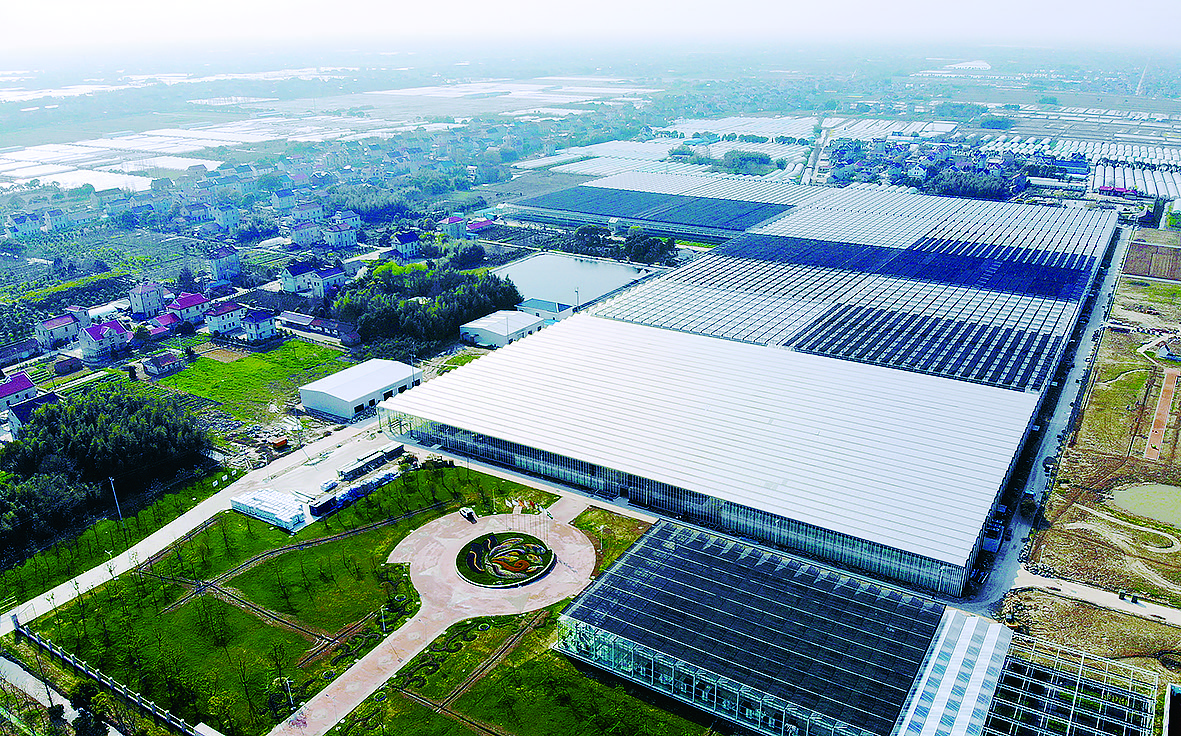 photo5 |

Click to enlarge

Download hi-rez photos
Shanghai Chongming Intelligent Ecological Flower Garden
——Shanghai Chongming Intelligent Ecological Flower Garden, supplier for Flower Expo
Contact:Lu Shiqi
Phone:18721685710
E-mail:shiqil@yeah.net
Address:No.3811 Hewu Road, Gangyan Town, Chongming District, Shanghai
Transport:Self-driving Shanghai urban area - North-South Elevated Road - Inner Ring Elevated Road - Wuzhou Avenue - Shanghai Ring Expressway - Shanghai-Shaanxi Expressway - Chenhai Highway - Hewu Highway - Chongming Intelligent Ecological Flower Garden in Shanghai Public Transport Take the Shenchong No. 2 Bus Line from downtown Shanghai to Chenjia Town station, then transfer to Baochen Middle Line, get off at Lubei Station and walk 1.1 kilometers to get there.
---
The Shanghai Chongming Intelligent Ecological Flower Garden covers an area of 310 mu. It was the first key flower industry project unveiled by Chongming District after its successful bid for the 10th China Flower Expo. Advanced technologies such as computer control system have been introduced to realize the application of "green ecology, high efficiency and resource saving" flower planting technology. After it is put into operation, the nursery center can produce 200 million flower seedlings and 10 million pots of exquisite potted flowers. More than 120 kinds of flowers will be supplied for the Expo.
The project focuses on the three elements of "ecology, science and technology, and seed source". Through the application of highly automated production line, and via the links of sowing, germination, seedling raising, seedling replenishment, transplanting and delivery, the project focuses on the construction of the Chongming modern intelligent flower seedling center. As the 10th China Flower Expo 2021 draws near, the Chongming Intelligent Ecological Flower Garden held a new and excellent flower variety exhibition on the island in May to choose and reserve flower varieties for the Expo. Meanwhile, through flower display and application demonstration, it has further promoted exchanges and interaction among industries and jointly promoted the high-quality development of the flower industry while contributing to Chongming's "flower island on the sea".


View detailed article
---
Sign in

Application Status
| | | |
| --- | --- | --- |
| 04-16 | 21315227 | Processing |
| 03-12 | 21315226 | Processing |
| 09-26 | 21315225 | Processing |
Inquiry Status
| | | |
| --- | --- | --- |
| 02-29 | 02131558 | Received |
| 03-06 | 02131557 | Received |
| 11-14 | 02131556 | Received |
FAQ
Q: Q: Is there a place where I can get...
A: A: Log on to http://touch.shio.gov....
Q: Q: What is the easiest way to set u...
A: A: 1. Log on to http://touch.shio.g...
Q: Where can I get an English map of S...
A: English maps of Shanghai are availa...