---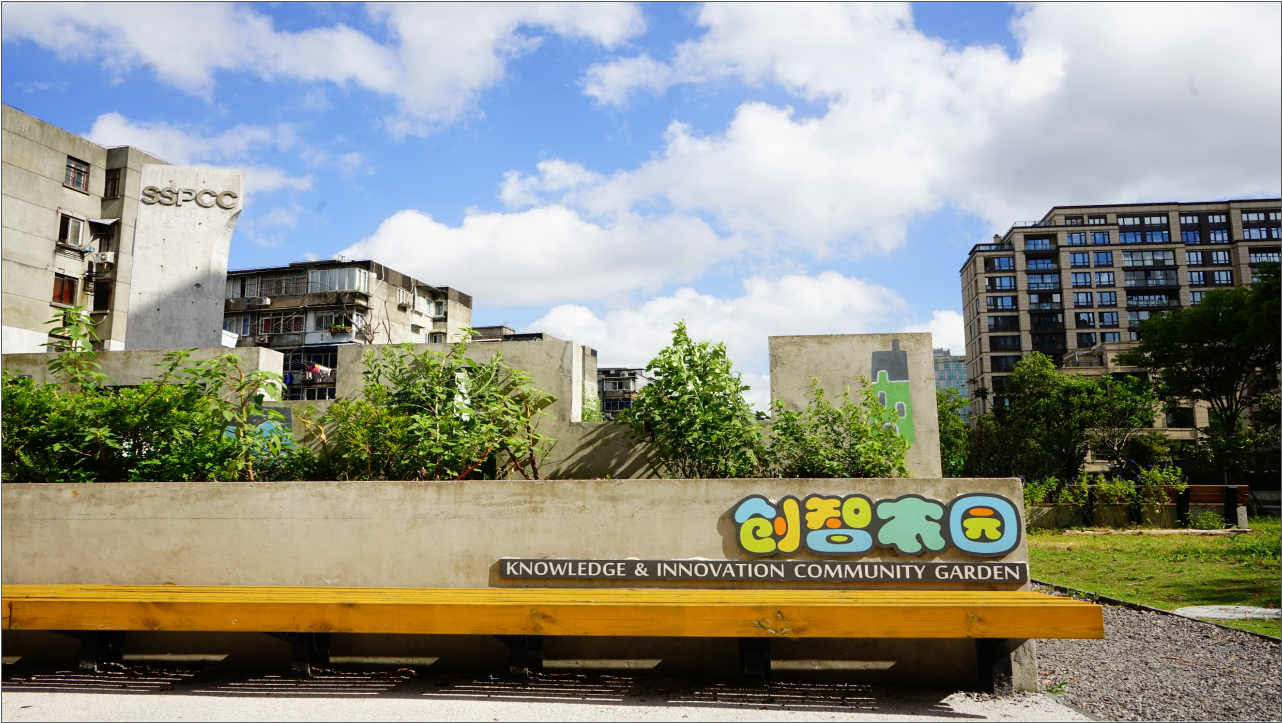 photo1 |

Click to enlarge

Download hi-rez photos
KIC Farm Park
——A natural pastoral place in modern metropolis
Contact:Lu Jianhua
Phone:13916208399
E-mail:wjcwhb@163.com
Address:Opposite 129 Weikang Road
Transport:Metro Line 10 (Jiangwan Stadium Station), Bus 819, 966, 406, 713, 60, 55, etc.
---
Located in the west of the KIC in the Wujiaochang street, Yangpu District, the 2,200-m2 KIC Farm Park is a roadside green space, which is also the first community garden seated in an open block in Shanghai.
Designed to offer urban farming experience, the KIC Farm Park is divided into four sections for citizens to participate in agricultural activities. Most of these areas are planted with fruit trees, herbs, vegetables, and indigenous traditional plants, aiming to restore the natural flavor of the countryside and yield fruits and vegetables. The One-Square-Meter Garden has 38 plots, each covers one square meter and can be claimed by families or individuals, who can plant fruits and vegetables there regularly under the guidance of professional botanical tutors. The Permaculture Garden is the core area in which sustainable agriculture is practiced. It has practical permaculture cases such as spiral-rising planters and keyhole gardens, as well as a small greenhouse to provide seedlings for the Farm Park. The Interactive Horticulture Area and the Public Agricultural Area are "public gardens" shared and built by all citizens. Activities such as summer camps, nature education classes, professional salons, interesting lectures, and handmade workshops are held here from time to time to promote the connection between man and nature and the interaction among people.
At the center of the Farm Park, the Community Lounge is made from several shipping containers painted blue, where service facilities are offered to allow people to spend their time at leisure. Inside the lounge there is a café which offers coffee and tea, and the tables and chairs are decorated with dried flowers. Both residents living nearby and passers-by who happen to find this place can enjoy themselves here. Outside the containers, the Public Activity Area, which is decorated with a cork pit and a sand pit, is often filled with people who bring their kids to have fun here.

View detailed article
---
Sign in

Application Status
| | | |
| --- | --- | --- |
| 04-16 | 21315227 | Processing |
| 03-12 | 21315226 | Processing |
| 09-26 | 21315225 | Processing |
Inquiry Status
| | | |
| --- | --- | --- |
| 02-29 | 02131558 | Received |
| 03-06 | 02131557 | Received |
| 11-14 | 02131556 | Received |
FAQ
Q: Q: Is there a place where I can get...
A: A: Log on to http://touch.shio.gov....
Q: Q: What is the easiest way to set u...
A: A: 1. Log on to http://touch.shio.g...
Q: Where can I get an English map of S...
A: English maps of Shanghai are availa...