政府新闻
---
蔡司赞扬国家的研发努力
2022-11-22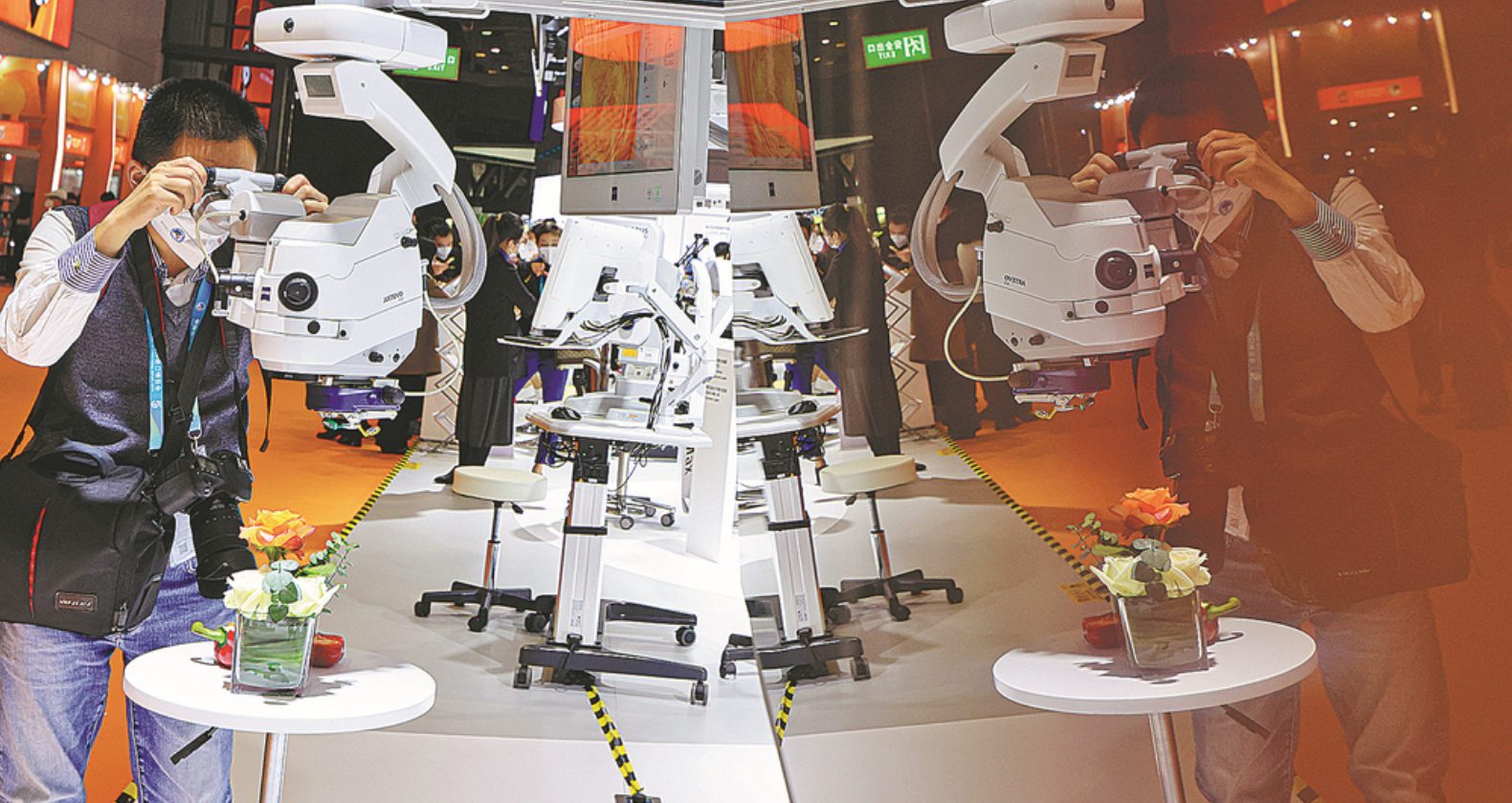 The booth of Zeiss is seen during the fifth China International Import Expo in Shanghai on Nov 6.

China's constant investment in the research and development of technologies and innovations, which has surpassed that of many foreign countries, will drive more multinational firms to continuously invest in the market, said a leading company executive.
"China has had a very clear and focused strategy over the past decade of investing in high-level research and development," said Maximilian Foerst, president and CEO of Zeiss Greater China.
"In other parts of the world, often research budget cycles change with economic conditions. When the economy is not good, the government pulls back," he said.
But in China, there has been constant R&D investment, Foerst said, saying that it could be one of the reasons why companies would like to beef up investment in the country.
Data from the National Bureau of Statistics showed that China's R&D expenditure ranked second in the world, with its R&D intensity increasing from 1.91 percent to 2.44 percent, close to the average of Convention on the Organisation for Economic Co-operation and Development nations.
"It is not a process of one or two years. It will be 10 or 20 years," Foerst said. "So we are now in China receiving payback of the investments, which were done 10 years ago."
Having roots in China for 65 years, the German optical and optoelectronics technology company recently launched a $25 million project in Suzhou, Jiangsu province — a manufacturing hub — to offer localized R&D and manufacturing services.
"The Chinese market has been the company's fastest-growing market globally for the past decade, with its growth rate approximately doubling the company's average global growth rate," Foerst said.
He attributed the success to the vibrant development of the Chinese market, with consumers of different generations having a demand for diverse eye care products and services.
"The country's middle-income earners, for instance, would like to spend money on themselves, including eye care, which has pushed our growth and investment in the country as a leading producer of presbyopia eyeglasses," he said.
In addition to consumer services, Foerst added that the company also sees great opportunities from the industrial sectors.
"A lot of Chinese companies are now investing in upgrading quality and we are cooperating and working with them," he said.
For example, he noted that the company is now working with battery leader Contemporary Amperex Technology Co Ltd, to develop X-ray solutions for safer batteries.
Source: China Daily
---