政府新闻
---
上海即日起将对核酸检测收费
2023-01-13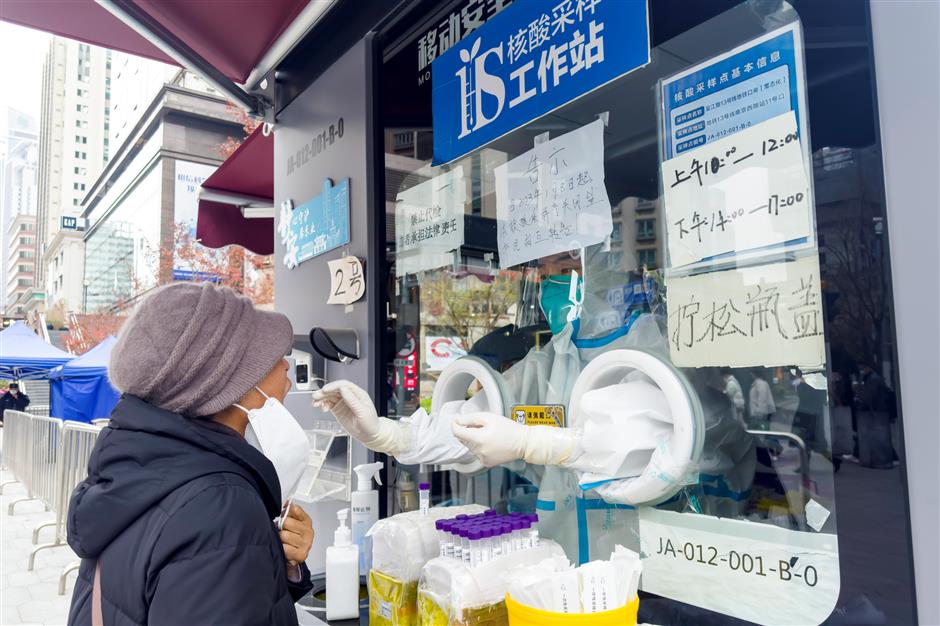 A local resident does a polymerase chain reaction (PCR) test at a regular kiosk in Shanghai.

Shanghai will stop offering free nucleic acid testing services from Sunday, when an individual single-tube test will be available for 16 yuan (US$2.33), the city's COVID-19 prevention and control authority said on Friday.
Each district has publicized the list of polymerase chain reaction (PCR) sample collection sites along with their opening hours on Shanghaifabu, the city government's official WeChat account.
About 20 hospitals and third-party PCR testing institutes across the city can issue test reports in English. The cost for the test is the same as at other sites, but the translation or mail service may lead to additional charges.
The PCR testing required at local hospitals for diagnosis can be paid through the medical insurance.
Shanghai set up around 15,000 regular PCR sample collection sites with free testing services since the city emerged from its long COVID-19 lockdown in June 2022.
Source: Shanghai Daily
---