政府新闻
---
浦东新区新商业区未来将重点打造文化,艺术表演
2023-05-25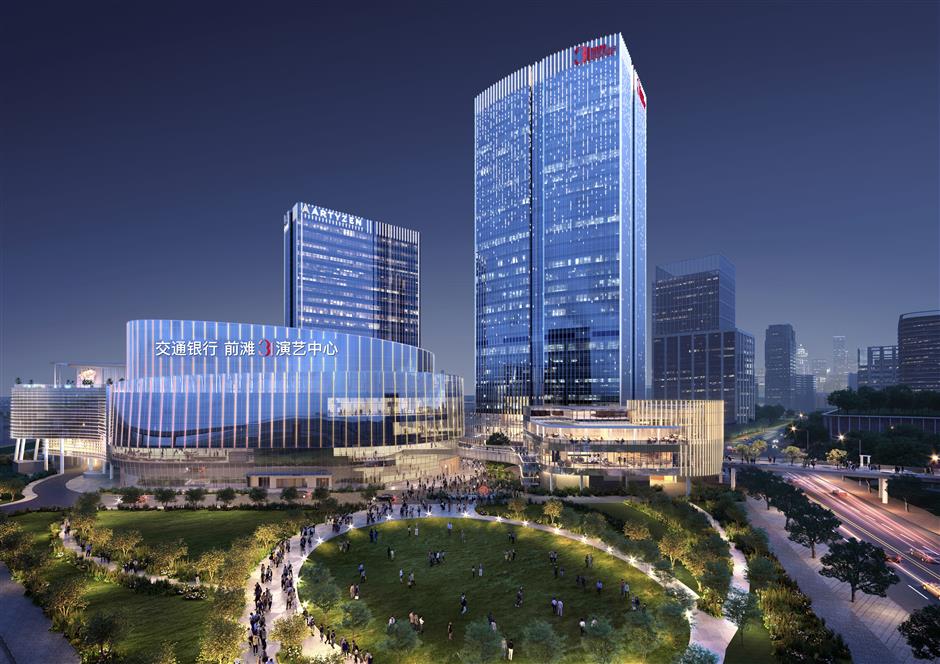 An artist's rendering shows the cultural and commercial complex.
A new cultural and commercial complex featuring a performing arts center is scheduled to open to the public along the Huangpu River in October.
On Wednesday, the name of the complex, Bank of Communications New Bund 31 Performing Arts Center, or New Bund 31, a 215,000-square-meter mixed-use cultural and commercial project in Qiantan, the Pudong New Area, was released during a briefing on its latest progress.
The naming is under a strategic cooperation agreement signed on Wednesday by the Shanghai branch of the Bank of Communications and the Shun Tak Qiantan (Shanghai) Cultural and Real Estate Company Ltd.
The project consists of a state-of-the-art performing arts center, retail space, an office tower and a boutique hotel.
A 2,500-seat theater with professional acoustic design and the 1,500-square-meter Black Box Arts Space are the highlight.
After the complex opens, it will stage world-class performances, including musicals, theater and dance, fashion and design, as well as imaging technology .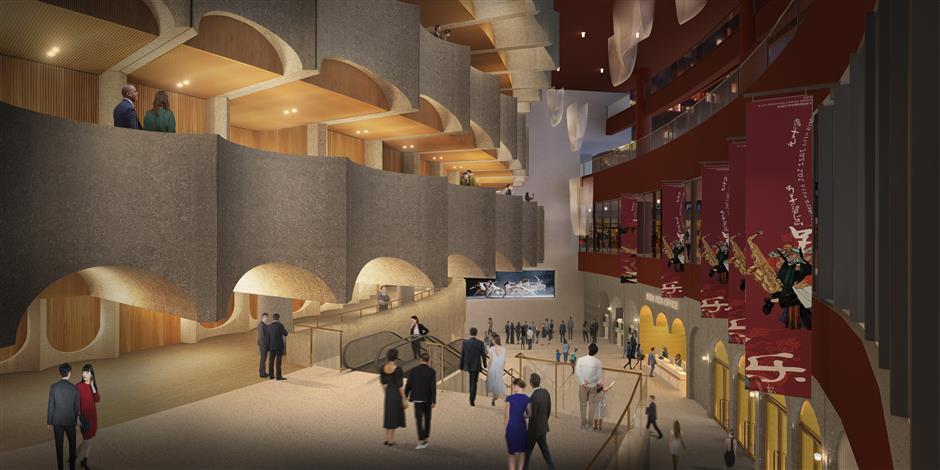 An artist's rendering shows the interior of the performing arts center.
Culture is the soul of the city
The performing arts center has signed strategic agreements with JZ Music, Modernsky Entertainment Co, SMG Live and the Taihe Music Group to develop musical dramas, jazz and guochao (China-chic) folk music performances to create a new cultural and entertainment landmark in Shanghai.
"We will integrate the advantage resources of the two sides, injecting new vitality into the performing industry of Shanghai," said Xu Erjin, Party secretary and board chairman of the Lujiazui Group (Shanghai).
About 40,000 performances are staged in Shanghai every year, and the city is accelerating the build-up to become the "performing capital of Asia," said Fang Shizhong, director general of the Shanghai Administration of Culture and Tourism.
The boom of Shanghai's performing market is as sizzling as the climbing temperatures.
During the recent May Day holiday, major theaters in the city recorded 836,000 visits, marking a 235 percent increase from the same period in 2019, according to the administration.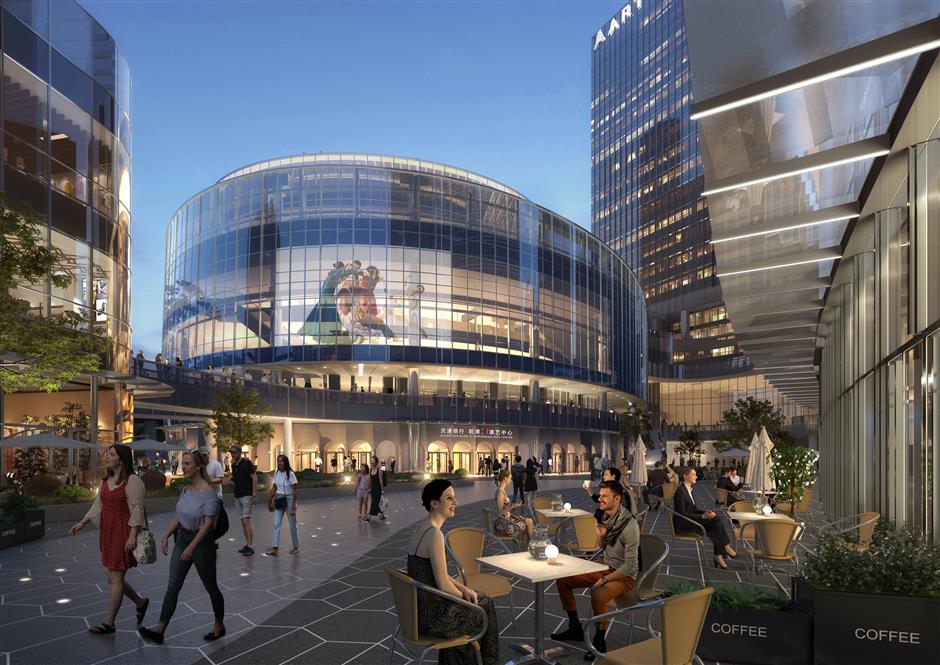 An artist's rendering shows the cultural and commercial complex.
Source: Shanghai Daily
---