政府新闻
---
江南吃货节开幕
2023-09-18
If you want to have a taste of Jiangnan (regions in the south of the lower reaches of the Yangtze River) delicacies, you should visit the Jinjiang Amusement Park in Minhang District.
The park has been turned into a paradise for foodies, with various culinary delights.
As part of the ongoing Shanghai Tourism Festival, the Jiangnan Foodie Festival started on Sunday night with a sensational mix of food and music.
It features about 150 types of delicacies with more than 20 booths serving mouthwatering flavors from different areas.
These include specialty delicacies of Shanghai such as Qibao congyoubing (scallion pancakes), Zhuanqiao barrel steamed cakes, Maqiao dried bean curd, and Park Hotel Palmier, as well as an assortment of delectable specialties from other parts of the Yangtze River Delta Region.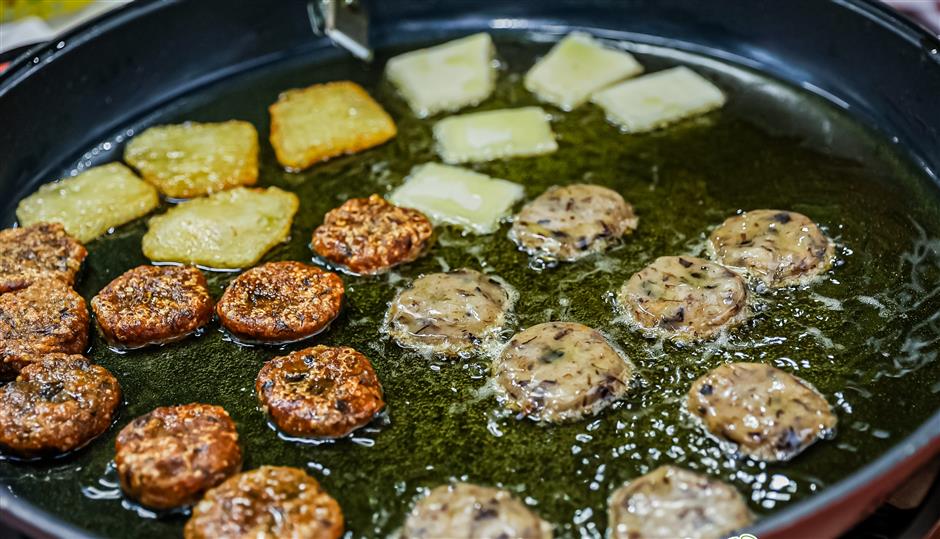 One of the delicacies on offer is niangao (fried glutinous rice cake).
Xiangcheng xianrou yuebing, or mooncakes with pork filling, Huainan beef soup, Taizhou steamed dumplings stuffed with crab roe, Shouzhou yuanzi (glutinous rice dumplings), as well as various fish balls, rice cakes, noodles and snacks are served, tempting the taste bud of visitors.
Performances of Suzhou pingtan (storytelling and singing) to Sichuan Opera (notable for its mask-changing stunts) and traditional ceremony of diancha, making finely ground powder from processed green tea, are being staged.
There are also band performances and lucky draws to lure the young generation.
The park will open for free after 5pm through September 22.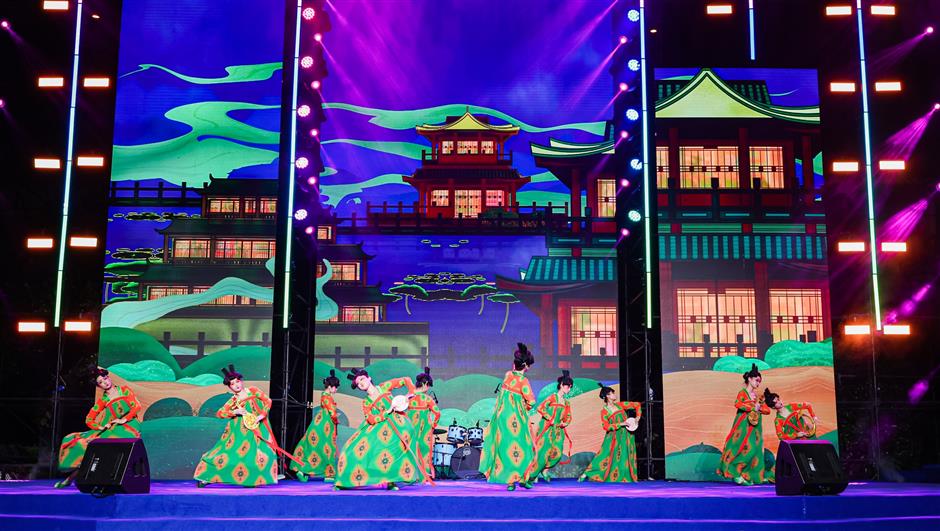 Dancers perform at the opening ceremony.
If you go:
Date: every night through September 22
Venue: Jinjiang Amusement Park
Address: 201 Hongmei Road, Minhang District 上海市闵行区虹梅路201号
Admission: Free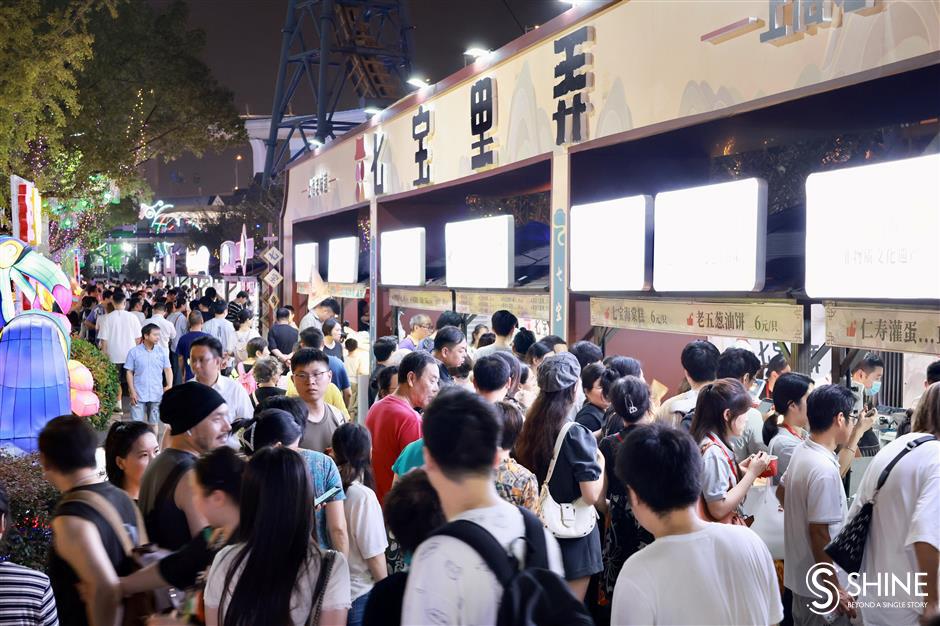 The festival draws big crowds.
Pancakes are some of the mouthwatering treats available.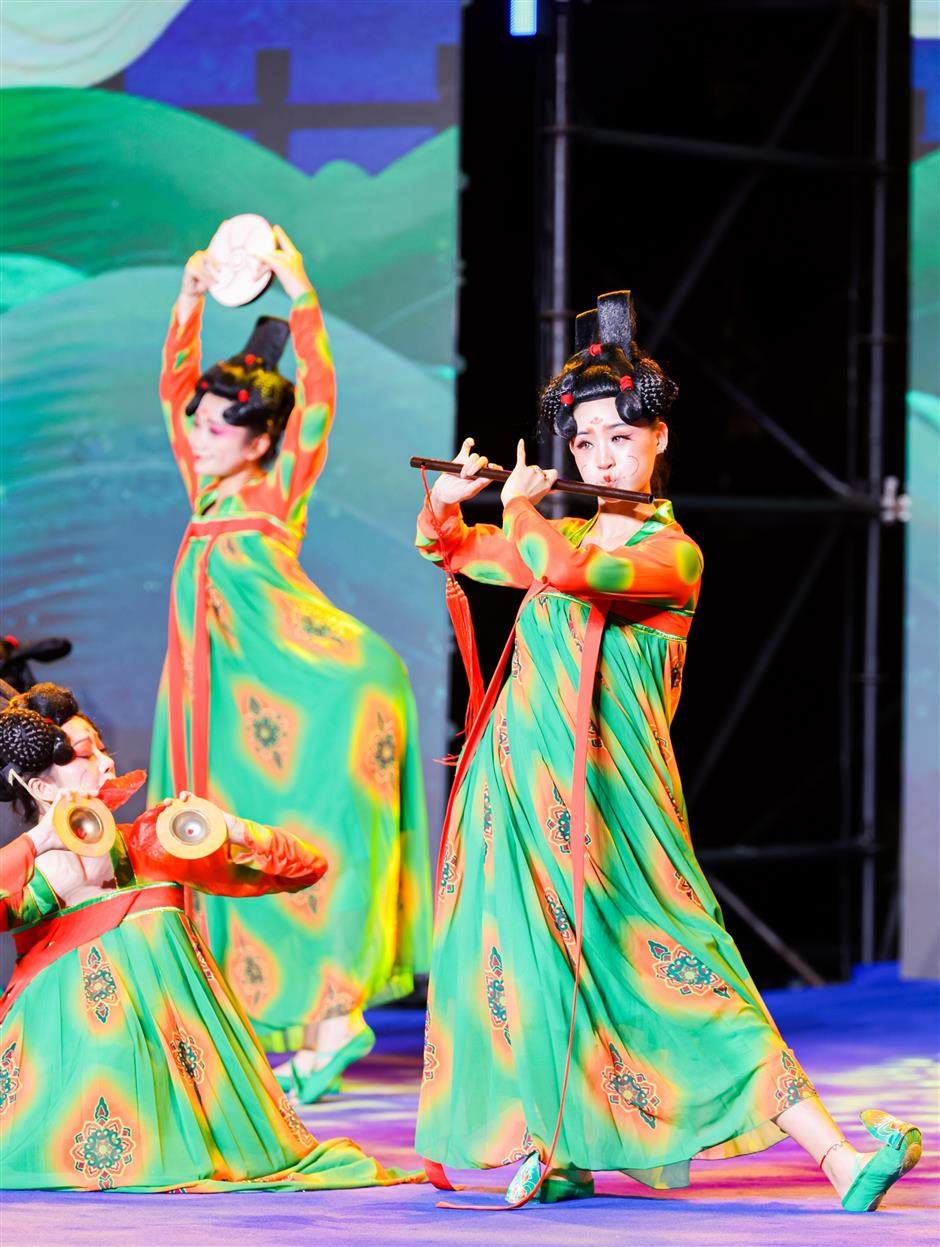 Performers entertain at the opening ceremony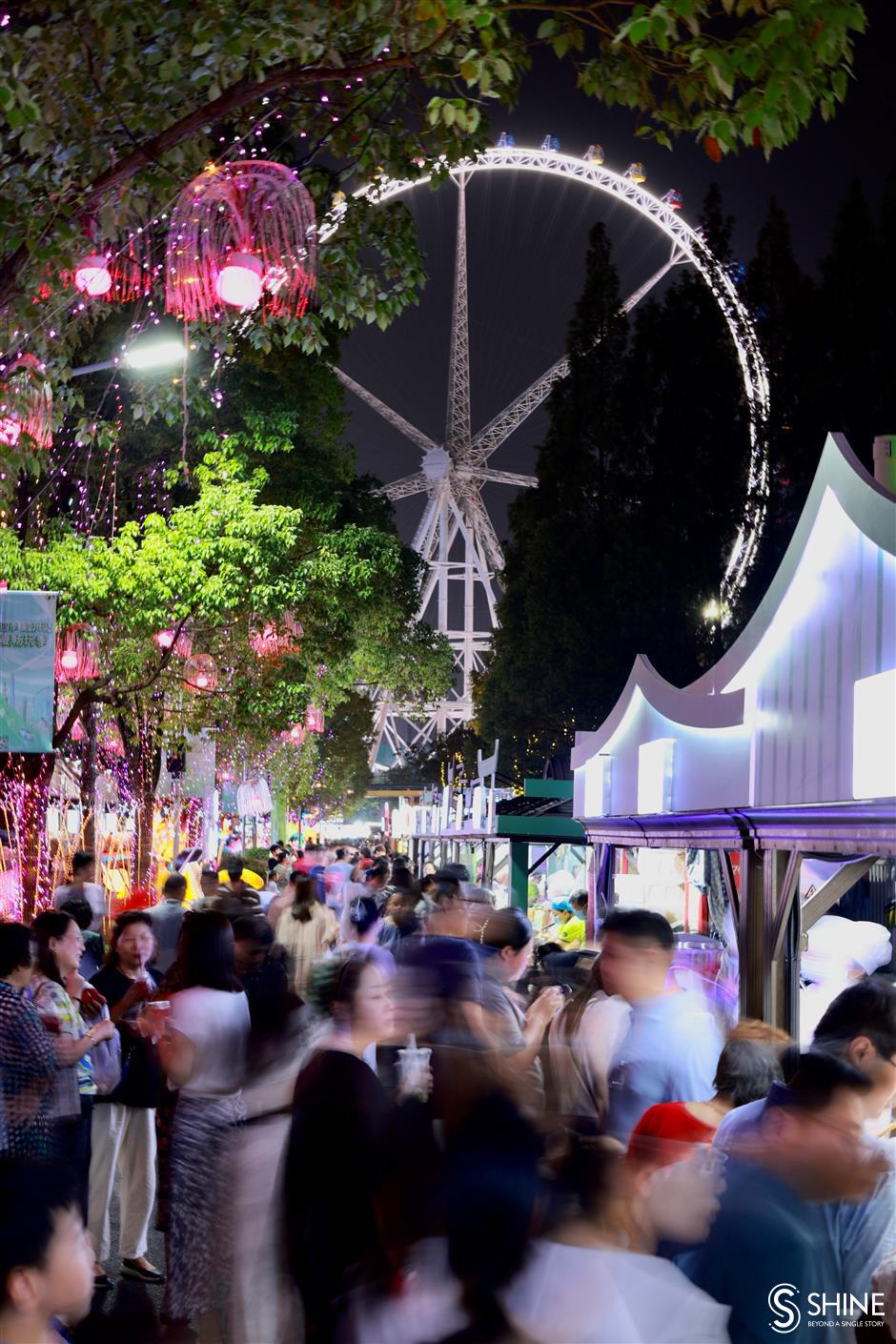 Evening crowds enjoy the festival.
Source: Shanghai Daily
---