政府新闻
---
中国与西班牙通过艺术与教育项目增进合作
2023-11-21
A bridge in Shanghai's suburban Songjiang District has been painted by locals and expats, in celebration of the 50 anniversary of the establishment of Sino-Spanish diplomatic relations.
The event organized by the Tongji University branch of the Shanghai Overseas Returned Scholars Association and Campus Sino-Hispánico of Tongji University at Wenhua Village in Songjiang, with support from the Technical University of Madrid, gathered over 60 people, including officials from Tongji and Spain, as well as Spanish expats living in Shanghai and international students at Tongji.
Lu Peiming, vice president of Tongji and director of the SORSA Tongji branch, said Tongji and the Technical University of Madrid, as strategic partners, have been dedicated in jointly promoting exchanges and cooperation in education, science research and culture between China and Spain, contributing to the cooperation between the two countries and their development.
He said the event is a symbol, conveying the friendship between the two countries through the concept of a "bridge."
Chen Weili, deputy chairman of SORSA, said the painting of "the bridge of friendship between China and Spain" is very meaningful.
"It's great to have people from our two countries get to know each other from childhood and youth, and to experience the integration of diversified cultures and arts," he said.
Xavier Ferré, plenipotentiary of the president of the Polytechnic University of Madrid for Asian Affairs, said it's important to build bridges between the hearts of the two peoples.
The event participants also visited China No. 1 Pencil Co in Songjiang.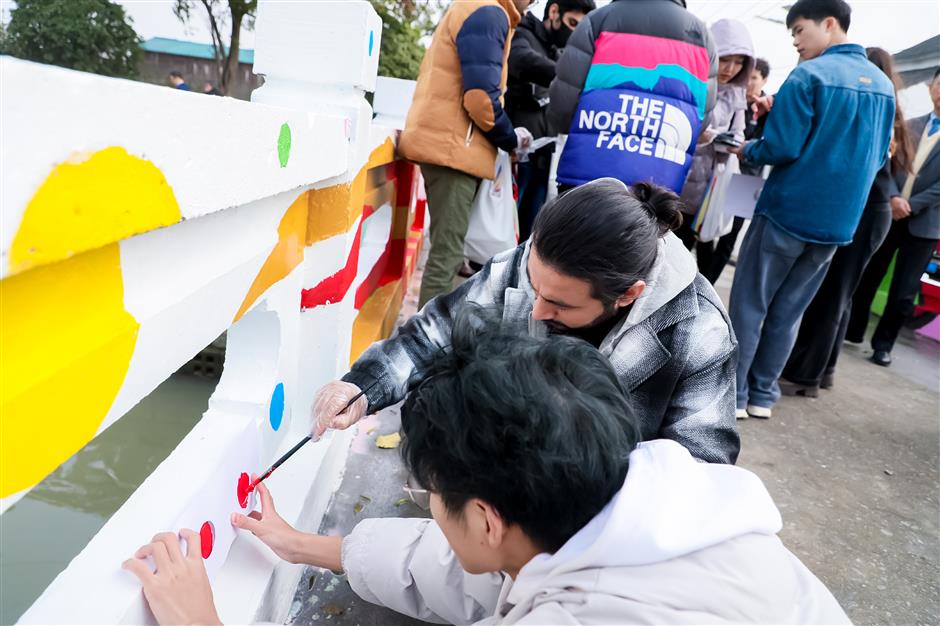 The bridge of friendship between China and Spain was painted in joyful colors.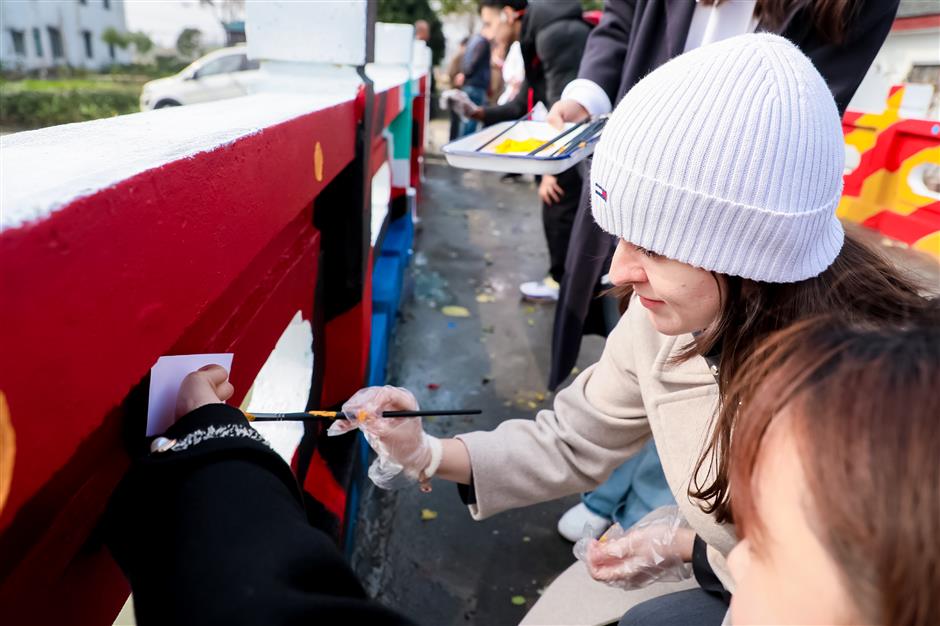 The white bridge turned colorful.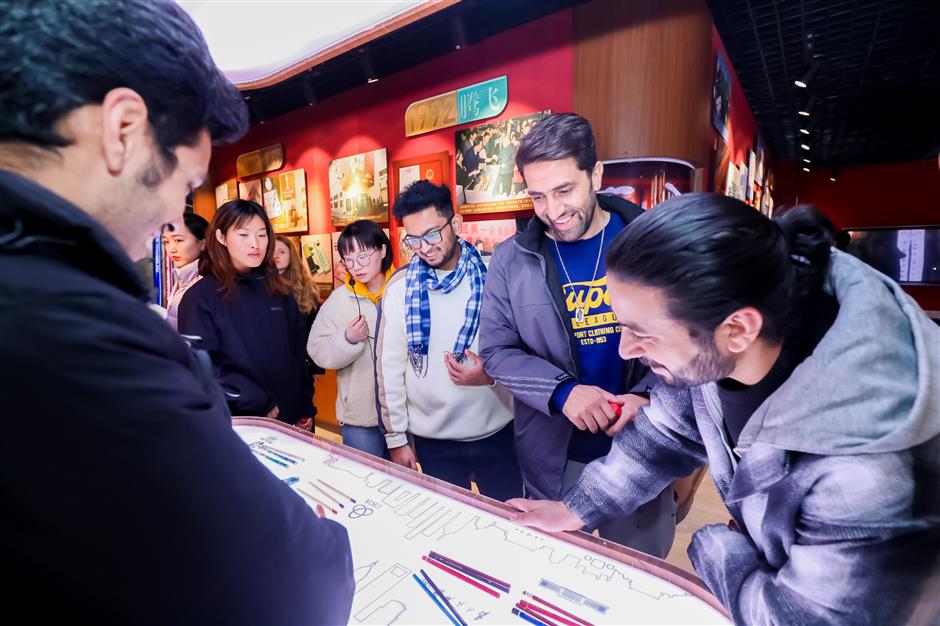 Students visit the pencil plant.
Source: Shanghai Daily
---